Weddings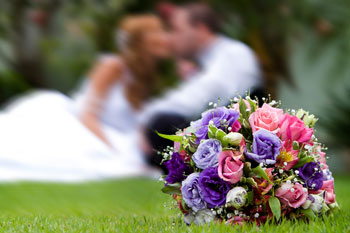 Thank you for considering Twigs for your wedding needs.
At Twigs, we consider it a priviledge to be included in your special day. we feel each bride is an individual, thus each wedding is designed and treated in such a manner as to make your wedding a beautiful and unforgettable occasion.


To help relieve the stress of planning we also offer two beautiful wedding party collections with optional add-ons.
We would love to get together with you to show you the many possibilities available for your special day. Call us for an appointment at 775.463.1052.

View our Facebook Wedding Album! Click here!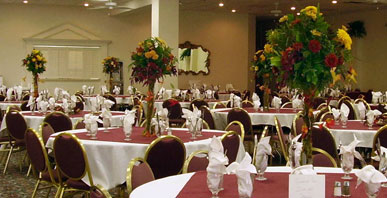 The following is some information that we are sure you will find helpful
...
** To ensure the complete satisfaction of every bride, it is necessary to schedule an appointment with us. Appointments are available Mondays through Thursdays from 10:30 to 4:00 pm. Other times and days may be available on a limited basis. This initial consultation usually lasts about an hour. Please have ceremony and reception sites confirmed and a description of your gown and attendants dresses, as it is imperative to our designing the perfect flowers for your day. We have included a Consultation Checklist for your convenience.
**You are encouraged to bring any and all ideas you may have.(I.e. magazine photos etc.) We will work with you to make your special day beautiful and unique.
**Know your floral budget! Only you know what you feel comfortable spending, and we at Twigs specialize in providing outstanding flowers within any budget. A good "rule of thumb" for deciding on a budget is to figure about 10-15% of your total wedding expenditures. Because each wedding is unique, it is virtually impossible to give a "ballpark" estimate. However, the 10-15% rule is a good place to start. Details of our Bridal Collections are included and should be helpful to you.
**Should you decide to book your wedding with Twigs, a non-refundable deposit of 25% of the total flower order including any delivery or service charges is required at the consultation. This enables us to start reserving your special flowers as soon as possible.
** Approximately one week prior to your wedding date we will schedule you for a final, one half hour consultation. At this time we will make any last minute adjustments to your order and arrange a delivery schedule. FINAL PAYMENT is due IN FULL at this time. ALL wedding flowers must be paid in full NO LESS than ten business days prior to your event. We accept cash and Personal checks for final payment. We do not provide personal house accounts.

Items to consider while planning your day
** Please allow plenty of time between regular church services and your ceremony.
This often poses a problem, especially on Saturday and Sunday evenings. So that we may set up for your wedding without interfering with normal worship services and or arriving guests. Please allow a window of at least ONE HOUR between the end of regularly scheduled services and the start of your ceremony.
**Our normal delivery includes three stops:
1) Flowers to the Bride's home or location where she will be dressing.
2)Flowers to the ceremony location, including men's boutonnières along with the ceremony flowers.
3) Flowers to the reception location
These delivery stops are complimentary provided they are within our normal delivery area of Yerington/Mason Valley.
**Delivery to Bride's home is approximately two hours prior to the start of ceremony. At this time, the bride should be present at inspect her order.
**Deliveries to ceremony and reception sites are approximately one to two hours prior to ceremony. Some ceremony and reception sites have decorating and/or floral restrictions so please be aware of any restrictions your site may have at the time of our initial consultation. Twigs will not be held responsible for any floral pieces or decorations disallowed on site.
**Many brides choose to move their ceremony flowers to the reception site. We however do not provide this service.
**Flowers needed for your wedding cake can be included on your wedding order. We however, DO NOT decorate the cake. This must be arranged with your baker. We will be happy to provide what he or she needs and arrange for delivery or pick up time.